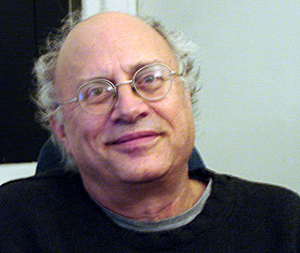 Stephen Strauss has been writing about science for almost 30 years in the Canadian media. He is the recipient of a B.A., cum laude, Phi Beta Kappa in history from the University of Colorado and was the recipient there of a Ford Foundation Fellowship. He worked as an English teacher in Brazil, a social worker, editor and translator in Montreal before joining the
Globe and Mail
in 1979. There he soon began writing about science – an occupation which he found he much enjoyed in no small measure because it helped him come to realize that science, and its offspring technology, are the things which truly separate the modern world from all that came before.
He won numbers of awards and fellowships as a Globe reporter and published three books.
Since leaving the newspaper in 2004 he has written form a number of outlets, most consistently the CBC's website. But he has also expanded his science writing to include books and articles and background papers for Canadian Foundation for Innovation, The Government of Ontario, Genome Quebec, the Ontario Innovation Trust, Elsevier Corporation and The Canadian Institute for Advanced Research.
He has also spoken extensively in universities on the future of science on the Internet and how the internet is impact on the future of journalism in general.
His joke about himself is that he had very little science background in university, but a great deal of science foreground in his writing life. What he tries to bring to each thing he does, both corporate and media is first and foremost a question. What is really going on here? In this regard he remains inspired by the still provocative words of Austrian journalist Karl Kraus. "Say what is."